The legacy of a good leader is how many people you leave behind in other leadership positions
Growing up, and even through college, Dave Gaston never thought much about the education field as his career choice.
Law school, maybe. Publishing, perhaps.
Having grown up surrounded by veteran educators, teaching just wasn't something he wanted to chase.
But when something is in your blood – Dave's mother was a 40+ year music teacher, his father a dentist who started out as a biology and physics teacher (and they met and fell in love in a teachers' lounge) – education will find you.
"Teaching and education is a profession you have to get, you have to like, you have to love," Dave said. "Even after 30 years, I still love teaching. I still love helping other people, supporting other people, because that's what education does."
Prior to founding Gaston Educational Consulting, LLC, Dave served the public for 30 years, culminating his public service career as the Division Superintendent for Charles City Public Schools in Charles City, Virginia. Prior to serving in that position, Dave was a classroom teacher, elementary, middle, and high school assistant principal and principal and central office administrator with the York County School Division, Hampton City Schools, and Williamsburg-James City (WJCC) County Public Schools for 24 years.
Dave continues to teach as an adjunct professor at the Darden School of Education at Old Dominion University, where he has facilitated undergraduate, graduate and doctoral level courses in Educational Leadership Studies and Teaching and Learning for the past 14 years.
It's perhaps his current role as a consultant that Dave finds the most rewarding. 
In many ways, he said, he's teaching the teachers, and helping today's educational leader build their own legacies. 
"The legacy of a good leader is how many people you leave behind in other leadership positions," Dave said. "I want to see people thrive, I want to see people grow."
Growth comes from reorganizing, reallocating, developing and executing strategic initiatives that significantly improve organizational and academic achievement, team building and organizational culture – all services provided through Gaston Educational Consulting, LLC.  
Dave holds a B.A, M.A.Ed., and Ed.D. degrees from The College of William and Mary in Williamsburg.
Download Dr. Dave Gaston's full resume.
Education is the vehicle to do bigger things
Strategic Planning.

Quite simply, Strategic Planning is the heart and soul of an organization. In these sessions and consultation, Dr. Gaston gets at the bottom of what an organization wants to accomplish, who they are, what they feel is important (not just what they say is important), and what fuels their passion. Unlocking those pieces helps Dr. Gaston develop a strategic plan for an organization – a roadmap and blueprint to guide them – and how to measure their plans effectiveness.
Curriculum & Instruction.

Take a deeper dive into your instructional program and align it with the curriculum. Sure, schools and states have standards of learning. But standards of learning do not tell educators how to teach. With consultation on Curriculum & Instruction, Dr. Dave Gaston gets beyond surface learning, developing ways for systems to implement project-based learning, see educational opportunities from different perspectives and take assessments that are meaningful. 
Leadership Training.

"We are all leaders. We all have leadership inside of us. We just have to unlock it." That's what Dr. Gaston tells his clients and it's how he leads them in his Leadership Training. 
Organizational Development.

Your organization has a strategic plan. There are leaders in place. But somehow along the lines the dynamics of the team has fallen through the cracks. As part of his background in efficiencies, Dr. Gaston analyzes organizations to ensure the structure is set up to harness its best possible results. 
Team Building.

Just putting the right people in the right positions during an organizational development and structuring process doesn't mean you have also taken a look at the personalities serving in those roles. Building an effective team requires honest conversations, thoughtful dialogue and coming together. Dr. Gaston facilitates that Team Building.
Newest Partnership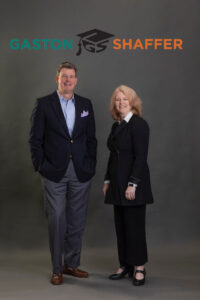 About us
As Founder and Chief Executive Officer of Gaston Educational Consulting, LLC, David Gaston develops and executes strategic initiatives to improve organizational and academic achievement, team building and organizational culture. In essence, he teaches the teachers in all of these significant areas.
As Founder and President of Shaffer Evaluation Group, Patricia Moore Shaffer works with partners — school districts, colleges and universities, government agencies and nonprofits — to develop programs that address and correct long-standing inequities in education so that all children and youth can excel.
The two principals regularly combine their expertise to collaborate on evidence-based strategic plans and how to implement them to fully benefit students and the entire communities where they reside.
A self-described data geek, Shaffer digs into the metrics to help inform the structure and equity of a proposed plan. She relies on focus groups and consultations to collect data from stakeholders and  analyzes the results for relevant themes and patterns to support the strategic planning process.
Shaffer has conducted more than 40 educational program evaluations, many for federal agencies, such as the Library of Congress, NASA, National Endowment for the Arts and the President's Committee for the Arts and Humanities. She specializes in the evaluation of educator professional development and district-based reform initiatives, especially in the subject areas of reading/literacy, mathematics and STEM.
Gaston relies on data analysis in his own work with stakeholders for direction in the development and execution of a strategic plan to serve as a road map to address the intended objectives of an organization. He specializes in finding optimal ways for school systems to implement project-based learning and evaluate opportunities from multiple perspectives.
Shaffer and Gaston have successfully collaborated on multiple projects, including strategic plans for school divisions in Charles City and King George County in Virginia. Gaston Educational Consulting and Shaffer Evaluation Group are both Williamsburg-based companies.
"Our skillsets complement each other nicely," Shaffer says. "There's some overlap, but we both recognize where our strengths lie."
Both hold doctorates in Educational Policy, Planning and Leadership from William & Mary. Gaston earned a Master of Arts in Secondary Education and Teaching and a Bachelor of Arts in Government/History, also from William and Mary.
Shaffer holds a Master of Arts in Curriculum Studies from the University of Toronto and a Bachelor of Arts in Visual Arts from Brock University in St. Catherine's, Ontario
Gaston and Shaffer share a philosophy that student growth and achievement be at the core of any educational strategic plan. Having input and buy-in from a cross section of community stakeholders — superintendents, school board members, principals and administration, government officials, teachers, parents, students and the public at large — are critical components.
"When everybody is vested, when everybody who has had a voice in the process owns it, then you have a successful strategic plan," Gaston says.
Neither considers strategic planning a static process. Shaffer develops performance measurement indicators that inform Gaston what, if any, adjustments need to be made. Small tweaks or larger ones, if necessary, are part of the evolving process.
Gaston and Shaffer share a passion for equity in education, supporting all students, regardless of background, to thrive so they may blossom into the leaders of tomorrow.
Teaming Partners
Ameresco
(www.ameresco.com)
Since 2000, Ameresco, Inc. is a leader in sustainable, renewable, and budget neutral energy solutions for PK-12 school divisions, college and university campuses, local city and county governments, healthcare institutions, airports, federal installations and facilities, and commercial and industrial customers throughout North American and the United Kingdom. As an Educational Consultant for Ameresco, Gaston Educational Consulting, LLC works with clients to explore energy savings performance contracts (ESPCs), power purchase agreements (PPAs) and off-balance sheet Energy as a Service (EaaS) contracts to eliminate the financial barriers that can traditionally hamper energy efficiency and renewable energy projects.
Commonwealth Learning Partnership
(www.commonwealthlearningpartnership.org)
The Commonwealth Learning Partnership is a network of education nonprofit organizations and schools of education across Virginia that share a collective goal to modernize the Commonwealth's K-12 education system through Equity, Engagement and Empowerment. We support efforts to ensure Virginia students graduate with a rich knowledge base and skills to succeed in the future. We aim to take the Profile of a Virginia Graduate from vision to practice by investing in the continuing professional learning and upskilling of educators and education leaders. We maintain close communication with all partners and work with policymakers, educators and community members to ensure Virginia students graduate with a rich knowledge base and skills for the future. 
Shaffer Evaluation Group, LLC
(www.shafferevaluation.com)
Founded in 2006, the Shaffer Evaluation Group works with education partners — school districts, colleges and universities, government agencies, and nonprofits — to develop educational programs that address and correct long-standing inequities in education so that all children and youth can excel.
Upbeat
(www.teachUpbeat.com)
Upbeat partners with innovative school divisions across the nation, utilizing anonymous electronic data collection to improve school culture and increase teacher retention. Gaston Educational Consulting, LLC serves as a Leadership Coach with Upbeat, working with school district principals, assistant principals, district leaders to review and analyze their data. Based on the results, coaching and mentoring opportunities are then provided to each leader as they work to improve culture and retention and strengthen successful and existing programming and approaches in these areas.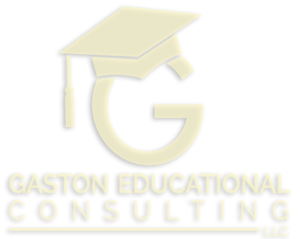 David W. Gaston, Ed.D.
President/CEO
Gaston Educational Consulting, LLC
205 Par Drive
Williamsburg, VA 23188
Cell 757.871.5123
For booking or any other information, feel free to get in touch!